Cambridge
I just found these videos at my college website, which takes you on a tour of the Wolfson College gardens. The head gardener, Phil Stigwood, takes you through the Wolfson gardens and winter garden. I loved the winter garden, I mean, I loved all the gardens, but the one in winter was kind of special and truly warmed during the coldest months.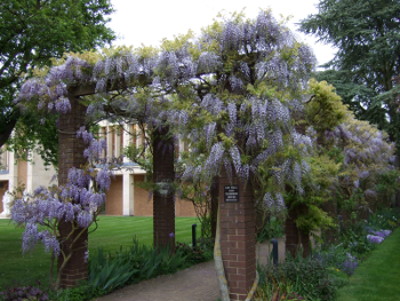 Chinese Wisteria in front of my college library.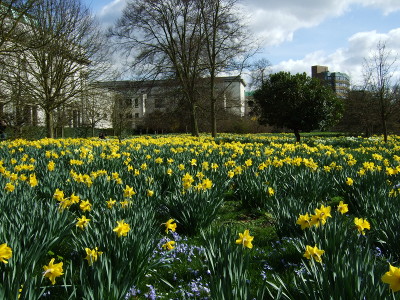 Daffodil meadow behind Fitzwilliam museum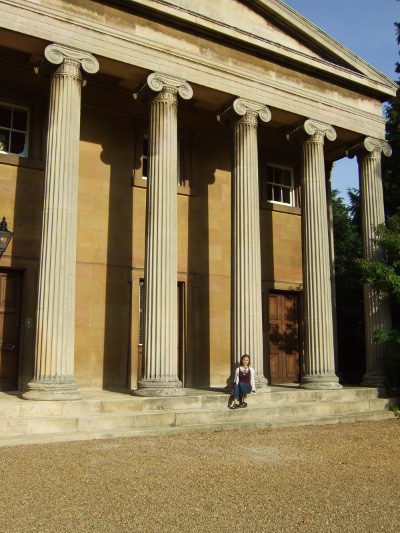 Me in front of Downing College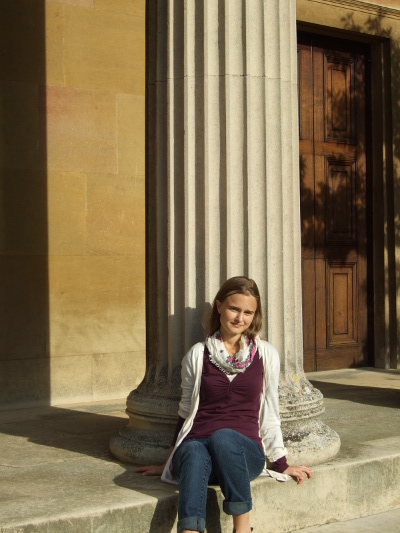 Close-up of me at Downing College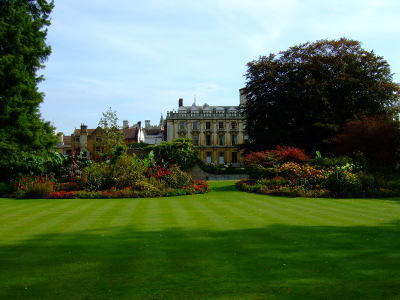 The garden behind Clare College (in the background behind the river Cam)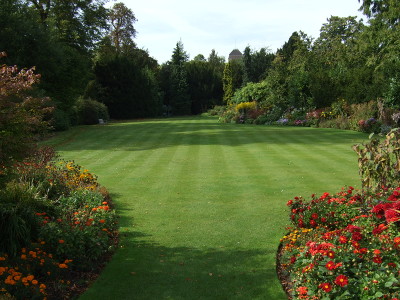 The garden behind Clare College (reverse view to the one above)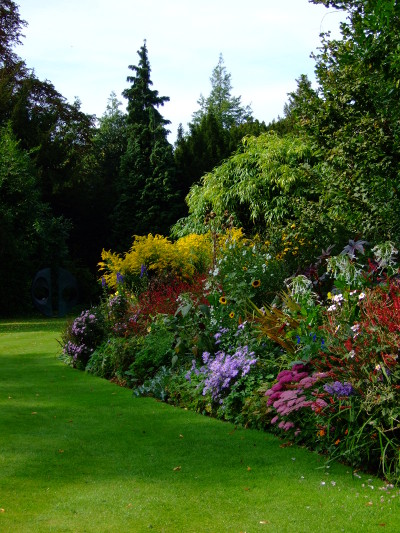 Close-up of flower bed in the garden behind Clare College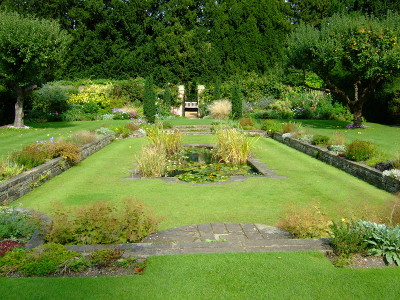 Waterlily pond in the Clare College garden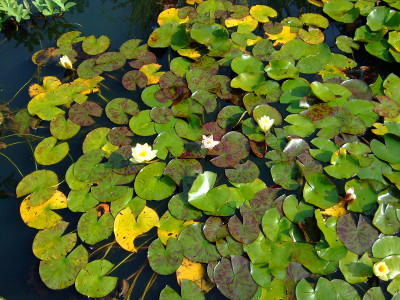 Close-up of the Waterlily pond in the Clare College garden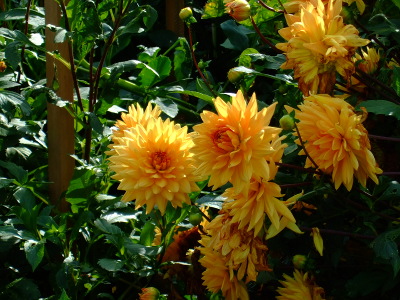 The gorgeous Dahlias in the Clare College garden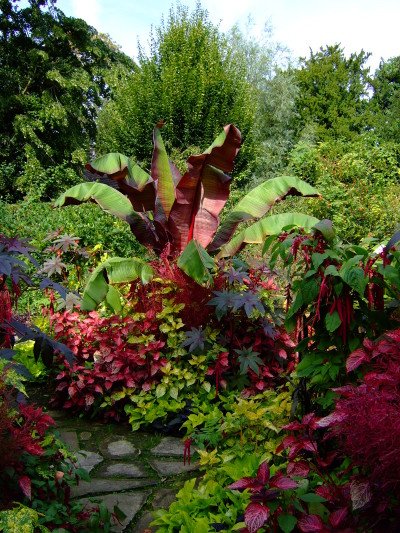 The giant plants I don't know the name of, but am really fascinated by in the Clare College garden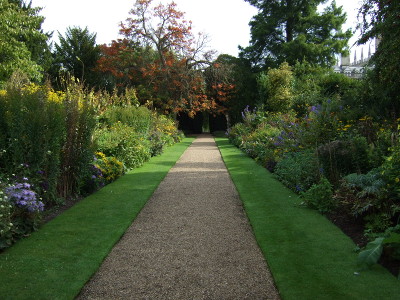 Walkway lined with flower beds in the Clare College garden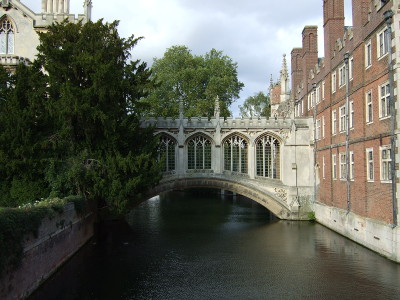 Bridge crossing the river Cam at St. John's College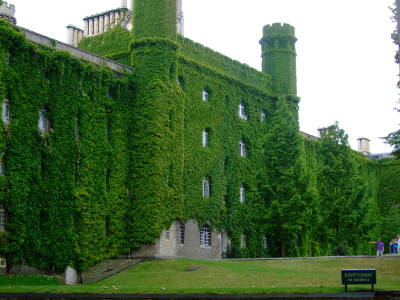 Taken from the river. I believe this is part of St. John's College.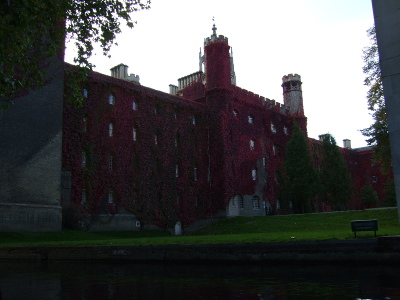 Same building as above, but in fall.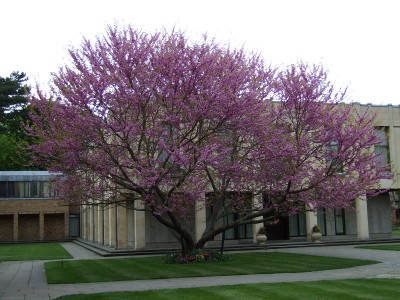 Spring flowering in front of the main entrance of my college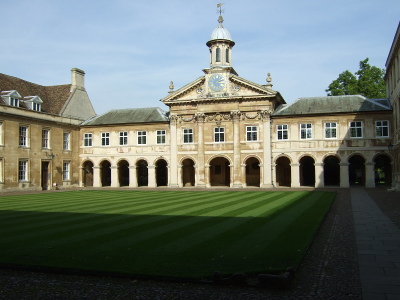 Emmanuel College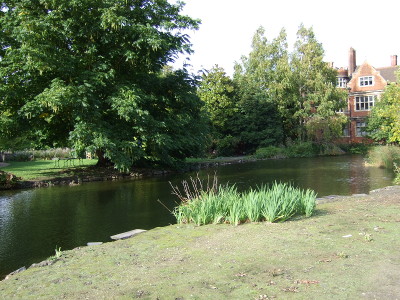 Duck pond at Emmanuel College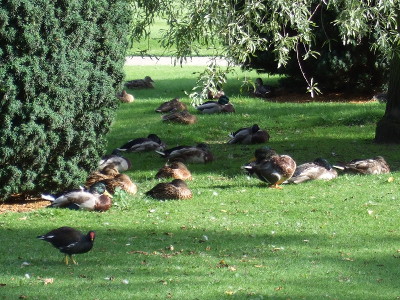 Ducks at Emmanuel College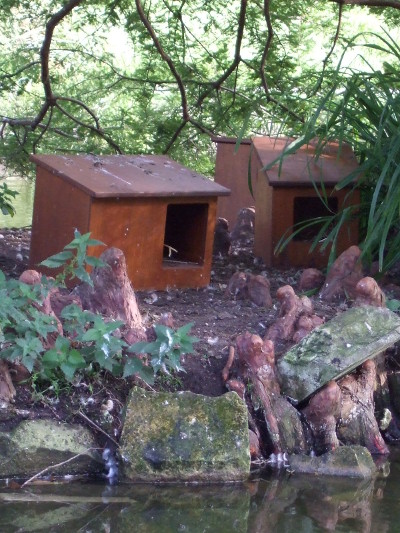 Duck houses at Emmanuel College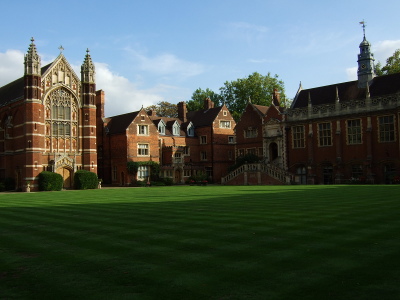 Selwyn College. This is far away from the tourist trail. To the left is the chapel and to the right I believe is the dining hall.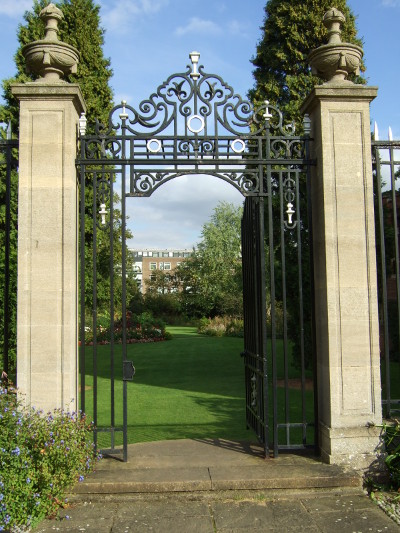 Into the garden at Selwyn College.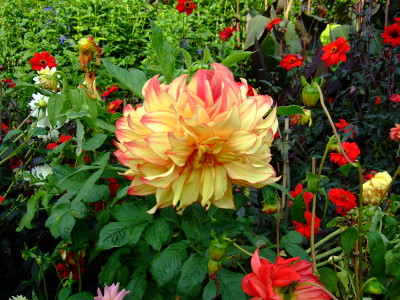 In the garden at Selwyn College I found another gorgeous Dahlia.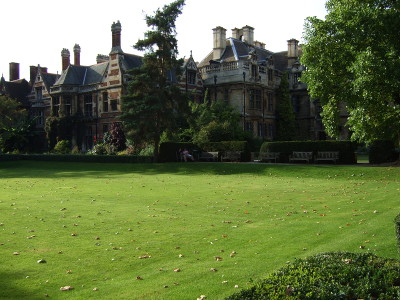 I used to sit here in the garden at Pembrooke College and have my lunch as Downing site where my physiology lectures were is just next door.
Cambridge is the most beautiful city I know of and holds a special place in my heart. When I first came there as a student, it was like stepping back in time, and I often felt like I was living inside a museum. The university is one of the oldest in the world and prides itself on keeping its traditions. Some traditions I appreciated, and some I thought were somewhat archaic. For instance, if you're doing the mathematical tripos, they shout out everyone's results from the balcony in Senate House and then throw the results down upon the graduates. For other subjects than mathematics there is less ceremony, but they still publish the results list outside Senate House, and so everyone will know what grades you got. The university papers were always filled up with complaints about this system and in the end they managed to get the university to agree to a waiver system so that students could exempt themselves from their results being made public.
Another tradition that I, as a Norwegian, didn't really see the use for, was the high table. Most of the old dining halls in Cambridge have high tables where the academics and other distinguished guests get to dine and feel finer than the rest. Luckily, my college, Wolfson College, did not have such a table and was much more relaxed and informal than most of the other colleges. I remember trying to choose which college to go to and the more modern Wolfson College seemed like a good choice for me. Many of the old dining halls in Cambridge are well worth a visit because of their architecture and design. Some of them do not even have electric lighting. The old dining hall at Queens College was built in 1449, and I once went to a very fine dinner there trying to make out what I ate under the candle lights. Coming from Norway, the fine dining of Cambridge with its weekly formal halls was a totally new experience that took some getting used to. I didn't understand anything and had to be taught most of the social etiquette and what cutlery to use for which dish. I went from being rescued from a corner by a very galant Danish guy at some pre-dinner drinks to someone who mingled with ease while balancing my drink and little canapé making small talk to strangers. Well, maybe I am exaggerating a little now, but I am at least not lost in the corner anymore.
Cambridge is made for parties and many students hardly find time for studying, as there are so many events, activities and societies to join. One of the most popular activities is of course the legendary rowing clubs. I personally couldn't understand why people were so fascinated by rowing and didn't join. Besides, the rowers had to get up early as they trained on the river before morning lectures, meaning they had to get up ridiculously early. I struggled to get up at around 7.30 for lectures starting at 9.00. The activity I did join though, was salsa, as my college was known as the salsa college. I thought salsa was some kind of food and had never heard a Latin rhythm in my life. I like dancing, but only did ballet classes, which didn't really prepare me for the Latin salsa dance. The salsa class and party was right in the bar at my college and it looked very tempting to join in the 2 pound class, which they ran every Wednesday evening. Dancing salsa also took some getting used to, and I remember some South-American guy telling me to loosen my hips. It was hard to get rid of the ballet attitude of keeping one's core centered and relax instead. Slowly though, I got into the Latin vibe and really loved it. Salsa is more varied than many other couple's dances and so I like it the most, but I also joined the college ballroom dance club to learn the Valz, Quickstep, Rumba, and Jive. What was great was the the college had the venues and infrastructure to cater for such clubs. The bar had a large dance floor and there were many rooms in college to suit most activities. We even had a basketball and tennis court in our spacious college garden. The college gardens are in my opinion one of the best things about Cambridge. Cambridge was, unlike Oxford, not built within a city and the city came after and was built around the university. All the colleges have large grounds and spacious gardens, which are kept and tended to by professional gardeners. It is a pleasure and one of my greatest joys to walk through all these gardens on a nice summer's day. After the school year ends, you can be in a very large garden all by yourself and just walk among the beautiful flowers and trees while listening to the birds. I sometimes take the train from London up to Cambridge to do just that, and I usually stay at one of the older colleges, which function as B&Bs in the summer or at my own college. The most beautiful garden is arguably the one at Clare College, where you can find color-coded flowerbeds and a water lily pond, but they are all very charming. At Emmanuel College you'll find a large duck pond with a duck island in the middle with little duck houses. And behind the Fitzwilliam musem and part of Peterhouse College there is a large daffodil meadow in spring, which very few know about. I only discovered it because I saw a card in a bookstore with a picture of it. So there you can sit on your own in a sea of daffodils and have a small picnic. In the summer time, they also put up Shakespeare plays in the college gardens. I remember seeing Romeo and Juliet in the garden behind St. John's college. It was a very nice location and even if you are not an avid Shakespeare fan, it is a really nice experience.
Cambridge is a relaxed and slow pace kind of town where you can get everywhere by bike. I had no need for public transportation when living there and cycled all throughout the year. The bikers ruled the streets of Cambridge, and I remember many times racing past the cars stuck in traffic jams thinking what a superior mode of transportation my bike was. What we often did on a nice Sunday morning was to ride our bikes out to have lunch in Grantchester. They have a lovely café there in a large orchard where you can sit in garden chairs and have a long and lazy lunch. You could also punt up to Grantchester using a boat. My friends and I tried this once, but we had failed to realize how hard punting was and didn't get very far up the river. But for the strong and able, it is another nice mode of transportation that allows for scenic views from the river and some fun along the way as you inevitably bump into the other boats.
I also did some studying in Cambridge in between all the dinner parties and salsa dancing. No, I am kidding, there was a lot of studying going on and I, like most others, spent a lot of time in the college library preparing for exams. I had originally applied to Cambridge, as I wanted to study astrophysics and become an astronomer. I was drawn to the place like a moth to the flame, thinking it would be great place to study physics since so many great physicists had studied and/or worked there. Stephen Hawking was one of them, and he was lecturing many times when I was there at the Student Union. I always thought of going, but those events were always very popular and sold out quickly, and so I never managed to go. I also never studied physics at Cambridge, as by the time I started, I had given up hope that an interesting job within astronomy would ever materialize if I chose that subject. All the physicists I had spoken to had told me that I would end up programming computers or work for an oil company. None of this sounded tempting to me as I was into astronomy because I wanted to figure out where the universe came from and why I existed. Oil and computers were the least interesting things I could think of. I also suspected that even if I studied physics, I wouldn't find out where the universe came from or what was the meaning of life. Additionally, if I chose physics at Cambridge, I would have to redo everything I had already done at another university, as Cambridge does not allow transfer of credits. All this made me choose to do something I had never really done before; biology. I ended up liking it a lot and specialized in physiology.
One of the great things about studying at Cambridge was that all students are assigned a supervisor in each of their chosen subjects. Groups of 2-3 students sit down for 1-2 hours with their supervisor each week and talk about the lecture material. The supervisor is often one of the lecturers in that subject or sometimes a PhD student. The supervisors also set and correct homework of their students and write termly reports on their progress, making it really hard for students to fall behind. I had some really great supervisors in some subjects and supervisions with them really were like an additional lecture where I could ask anything I wanted. Going to supervisions also meant I got to visit other colleges as my college didn't have any supervisors resident for my chosen subject. My supervisor in philosophy of science insisted on having supervisions in coffee shops where we would sit and sip hot chocolate and eat cake while discussing philosophy. My worst subject was chemistry, as I could not get the hang of the orbital theory and what happened when atoms with different orbitals got together, and there was no equation I could use to come up with the answer. Besides, every week at the chemistry lab, it seemed like my life was in danger as we played around with all these nasty chemicals and had to sign waiver forms freeing the university of any responsibility should we get injured. We had a funny lecturer though, who did everything he could to make our lectures interesting and entertaining. He did all sorts of crazy experiments and surely managed to increase the recruitment of students into chemistry. Another nice thing about studying at Cambridge was that I never needed to buy a book as there were so many libraries around. Each college had their own library as well as each department. Additionally, there was the large university library, but I rarely needed to go there and preferred the smaller college or departmental libraries. If my college library didn't have the books on my reading lists, they would order them. Many of the libraries are really old and interesting to see just for their architecture. I always intended to visit the Wren library at Trinity, which houses some of Newton's works, but never managed to go when it was open to the public. I will try to visit it next time I am in Cambridge.
Most colleges have a chapel, and the most famous ones is the one at King's College, but the other ones are also well worth a visit and you'll get to be alone as there are no tourists around. As soon as you take one step outside the tourist trail, you can both have the college gardens and chapels mostly to yourself. The more modern colleges don't have chapels and so mine didn't. All colleges have a college choir and they would often give concerts in the chapels. There are always a lot of concerts on in Cambridge, especially classical music is very popular, but there are other things too that would suit most musical tastes. Theater was also really popular and the University Playhouse, the ADC Theatre, hosts several student theatre societies including the famous Footlights group. I believe I saw some French play there once, but I was never involved with the theatre groups during my time there. I was busy with my salsa most of the time if I wasn't hiding out in the gardens.
Before I went to Cambridge, I saw the TV series The Cambridge Spies about the infamous Cambridge Five spies, which ran on Norwegian television at the time. I thought I had to be sure to watch out for any suspicious activity while at Cambridge, and I half expected that they'd try to recruit me into the intelligence services if I as much set one foot there. I never saw anything suspicious at Cambridge while there, and thought that I was probably hanging out at the wrong places. I love a good mystery and thought it rather dull that I didn't stumble across any secret activities. It was probably for the better though, as naïve young girls better keep away from such things.
My time at Cambridge was very memorable and I got to see a small part of the world that was different to what I had experienced before. My college was very international and so there were people from all over the world. This is why we had salsa as there were many people from places where salsa was very popular. It was a lot of fun to live so closely together with many other students, and they are some of my best friends to this day. The college system created strong social bonds between those living there, and I still receive regular news from my college with updates on all things academic and social, including a report from the gardener about which flowers are in bloom and what plans he has for new plants. Whenever I run into someone who studied at Cambridge, the first question is not "what did you study?", but always "so which college where you at?". This is usually followed by remarks about the location of our respective colleges, whether that person actually visited my college and/or if I know person x whom they know from my college. The college system also allows for a lot of sport competition as each college will have their own soccer, rowing, badminton, rugby, hockey, basketball etc. teams that compete in the college leagues. Each year Oxford and Cambridge rowing teams meet up for a contest on the river Thames in London, and although I have never been there, I got to read about it in the student papers and understood it was a big event. In our college newspaper room, they had dedicated a whole wall to the college rowing team with pictures and rewards telling us all about their amazing achievements. Even though I was not a sports person, I could still find my little niche (salsa) in my college, and I also had a boyfriend and some really good friends. I even attended the May Ball at our college where I stayed up all night and had my picture taken at 6 am as proof I survived the entire night. After the "survivor's photo", the college served us breakfast before we all went to bed. This was quite an achievement I thought as I had always felt out of place and like I didn't fit in anywhere. I finally felt normal after years of having been labelled as a social misfit.
View older posts:
View my cakes